Scottish NHS board improves patient care with Citrix SD-WAN 
Delivering better branch services means very different things to different organisations. Saving money, improving resilience, adding bandwidth are all well documented SD-WAN talking points but a recent cloudDNA customer project in the UK has had such a profound impact that we had to share the story, even before the 'official' Citrix case study is signed off – hence the anonymised content. 🙂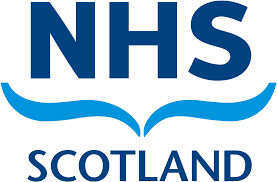 One of 14 Scottish health boards, our customer serves a community of 400,000 people, many in rural areas, with 8,500 staff in 120 locations. They have historically been reliant on the public sector Scottish Wide Area Network (SWAN) that connects public sector employees across the country. 
Healthcare in Scotland has begun to embrace the many advantages of network technology: closer collaboration between care agencies, audio and video conferencing, and secure, remote access to hospital resources and patient records. However, adopting these new technologies placed strain on SWAN. As the board's Head of Digital Infrastructure Services explains:
"For some rural GP practices, we just can't get the bandwidth we need through SWAN. We needed to create our own network and we received funding to do that from the Scottish Government."
The board partnered with Gold Citrix Specialist Solution Advisor cloudDNA to deploy Citrix SD-WAN and manage data flows across SWAN and their chosen Fibre To The Cabinet (FTTC) network. "I've nothing but good things to say about them. They had the experience and they really understood our challenges and unique environment." stated the department head.
Increased bandwidth delivers faster backups and better services
With Citrix SD-WAN, the board's team can combine a remote site's existing SWAN connection with the FTTC network to increase both bandwidth and resilience. SD-WAN optimises data traffic in real time at a data-packet level to ensure the best possible user experience. One major benefit cited by the Head of Digital Infrastructure Services has been the ability to run remote backups 37% faster than before.
"Backups were always an issue," he says. "We backup GP practices to a central location each night and many sites struggled even with a relatively small, incremental backup. That problem has disappeared now. SD-WAN has reduced the time required by between 25% and 37%. Just arriving in the morning and seeing that backups have all completed is brilliant. And, it opens the way for us to do multiple backups during a day, protecting patient notes and reducing the potential impact of any failure."
Better bandwidth also means that rural GP practices can now enjoy services that were not previously available.
"In better-connected sites, we can provide Wi-Fi so that health and social care workers from other agencies can work in GP practices," he explained. "That leads to better integration of services and better outcomes for patients. Without SD-WAN, that just wasn't possible in rural sites."
Improved data security to protect patient information
With SD-WAN, all data is encrypted in transit, ensuring the security of patient information across the network. "Citrix SD-WAN has security built in," he continued. "Only the SD-WAN box you've deployed at the remote site can connect back to the centre."
Having centralised network management is another important security feature for the board: "If you look back to the WannaCry attack of a few years ago, with Citrix SD-WAN, we could have very quickly blocked the particular port used and denied access to the virus. The ability to do that very quickly from a central point is really important."
Simplified IT saves money and powers a world of possibility
Even with all these advantages, deploying SD-WAN has been simpler, faster, and cheaper than other solutions the board's team considered—all while enabling better IT agility and innovation.
"We've found that with an hour of configuration beforehand, and 30 minutes of tests afterwards, we only need 30 minutes of downtime for a GP practice when we install SD-WAN," they explained. "With the cost of the device, licenses, and hours saved, that makes SD-WAN very cost-effective."
Perhaps more importantly, "SD-WAN opens up a world of possibility. We're just scratching the surface of what we can do. It's really exciting because we are changing the conversation between IT and the health board. We are able to provide answers to things they may not yet have considered to be a problem; like pop-up clinics. With Citrix, we are agile and responsive. Previously, that's not been a common thing for NHS IT."
Ready to start your journey to better branch services? 

cloudDNA can help you every step of the way from building the business case to a fully managed service starting at just £149 per month per branch. Call our UK based team on 0330 010 3443 or drop a mail over to hello@clouddnagroup.com