Citrix ADC (NetScaler)
The Alternative to F5 BigIP
With many workloads moving to a hybrid cloud architecture, your delivery controller needs to be as flexible and elastic as your services demand. Citrix ADC, formerly NetScaler, offers significant agility and user experience visibility advantages over F5 solutions as well as potential cost savings with efficient, flexible licensing.
4 Reasons To Choose Citrix ADC 
We're a Citrix Networking Specialist Partner with a track record in the successful migration of services from 3rd party solutions to an agile, flexible delivery infrastructure powered by Citrix ADC & ADM.
Working with our customers, we've seen 4 key areas where we've been able to use Citrix Cloud Networking technologies to help do things better.
Scroll down to learn more, view our e-Books or schedule a call with us to talk about how we can how Citrix ADC could work for you.
1 - Citrix boosts service & business agility
Having a single place to see, measure and manage service delivery significantly improves operational efficiency and reduces cloud friction which in turn increases service and business agility.
F5/Ngnix management points
Big IQ for traditional 3 tier delivery

Ngnix Controller for microservices

f5 Beacon for traditional Service Mesh

Aspen Mesh for microservices Service Mesh

Ngnix database
+ management agent per Ngnix instance
Citrix management points
Citrix Application Delivery Manager
2 - Citrix reduces licence cost
Citrix enables more efficient use of licences, reducing service cost.
F5
Rigid licence model for virtual appliances with 25Mbps, 1Gbs, 3Gbps, 5Gbps or 10Gbps limitations. Typically results in appliances having to be over provisioned, effectively paying for capacity that won't get used.
Only offer 5 throughput based licence options, restricting deployment flexibility.
Citrix
Citrix Pooled Licensing enables virtual appliances to be provisioned with any increment of 500Mbps up to 100Gpbs, significantly increasing licence efficiency, agility and service scale.
vCPU allocation based licence model allows appliances to be deployed based on computational workload rather than throughput, allowing licences (and cost) to be utilised with maximum efficiency for the specific use case. Better licence utilisation reduces service cost.
3 - Citrix reduces operational effort & expenditure
From physical to virtual, all Citrix ADC appliances share the same code base, so the same features, configuration and APIs can be used across all deployment scenarios.
F5/Ngnix
Big IP for North South traffic
Big IP Virtual Edition
NGINIX for East West traffic
(No way to manage or have visibility in to both)
A decision will be needed as to which platform and tools to use, increasing cloud friction, slowing agility and introducing opportunities for error.
Citrix
Citrix Application Delivery Controller
Complete flexibility allowing configuration to move across all deployment scenarios, reducing administrator effort, eliminating cloud lock in and significantly improving business agility.
4 - Citrix improves service visibility
Citrix Application Delivery Manager includes a Global Service Graph and Infrastructure Analytics that provide complete end to end service visibility from the back end server to the end point, regardless of application architecture or origin.
Citrix provides
Detailed web transaction analytics from the client to the server.
App performance correlated directly to the infrastructure it is running on – faster incident remediation.
Machine Learning to help identify service anomalies and SLA threats.
TLS insights and certificate management to reduce admin effort.
The ability to view and analyse the entire user request from end to end, across the network – quickly identify infrastructure issues or service bottlenecks.
Citrix ADC vs F5
Citrix ADC is the only application delivery solution that accelerates your journey to multi-cloud by providing operational and feature consistency, flexible licensing and actionable insights through a single pane of glass.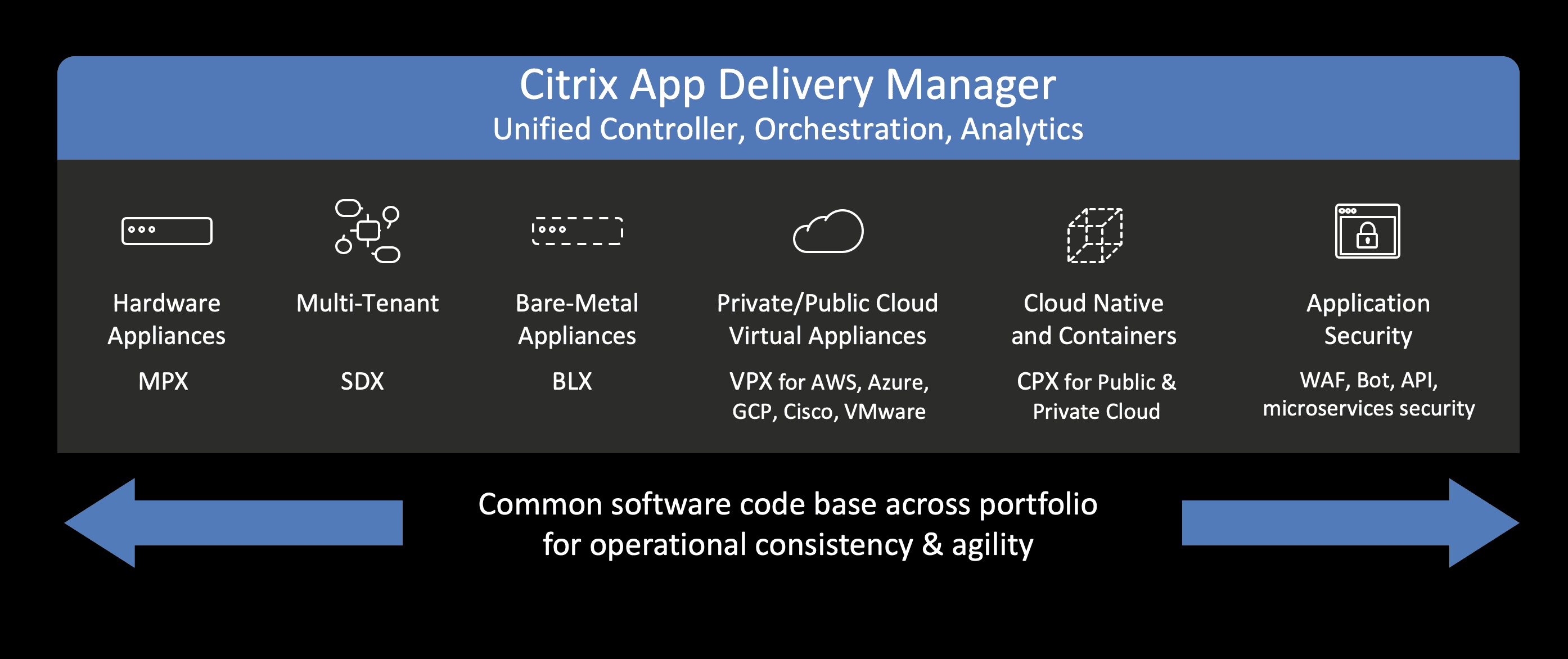 Citrix

F5+NGINX

Single code base
Operational consistency across multi-cloud


No (4)
Single management platform
Centralised management through a single pane of glass


No (3)
Holistic visibility and analytics across multi-cloud
Application and infrastructure insights and analytics


Limited
License portability
Flexible pooled-capacity licensing across all form factors
All form factors
Virtual only
Consistent security
Consistent application and API security policies and posture across any environment with best-in-class SSL performance


Limited
Architecture flexibility for microservices
Out-of-the-box integration with Kubernetes platforms and open source tools


Limited
Trade In – Exclusive savings to switch
Save up to 10% off SRP when you Trade In selected F5 BIG IP. Ask for details on qualifying products and see what you can save.
FIND OUT MORE
Migrating to Citrix?  Stress free transition
We offer core packages or bespoke migration services to ensure smooth transition and operational on boarding.
FIND OUT MORE
Want to get hands on? – Book a Test Drive
Book a technical test drive with one of our in-house specialists and get hands on with the product in our virtual lab.
BOOK ONLINE
Why cloudDNA?
Our team of in house experts has an unrivaled project experience and a proven vendor based methodology to help you migrate from the rigid F5/NGNIX world to a new agile delivery infrastructure powered by Citrix ADC. As the first Citrix Partner in the UK to achieve the 2021 Networking Specialist accreditation, we invest heavily in our skill set to help you deliver your service objectives, reduce your OPEX and boost service efficiency, all delivered under our ISO27001 accredited processes.
Take a virtual test drive in our lab to get hands on and spend an hour with members of the cloudDNA team, we'd love to show you around and if you have any technical or commercial questions, we've got the answers.
BOOK A CALL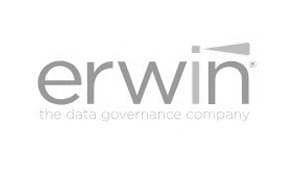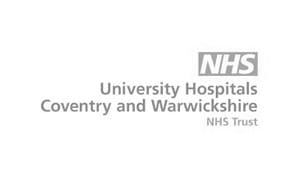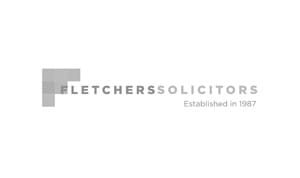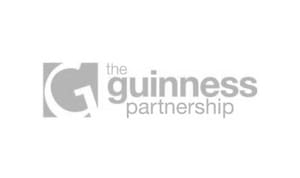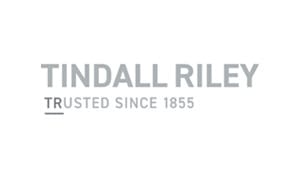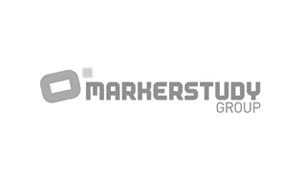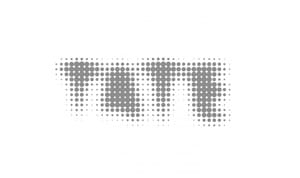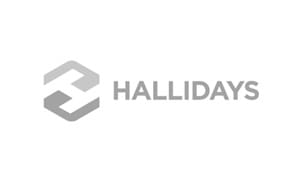 "cloudDNA delivered both confidence and reductions in operational issues and expenditure. They have now consolidated our ADC footprint and provided far greater flexibility via pooled licensing. We are now able to run what we want, where we want and can with full end to end service delivery visibility. We're simply more agile to the demands of the business."
Head of Infrastructure,
Markerstudy Group