A single Unified Global Zero Trust Edge that ensures consistent visibility and protection for all users on all devices, everywhere. Simple, scalable security.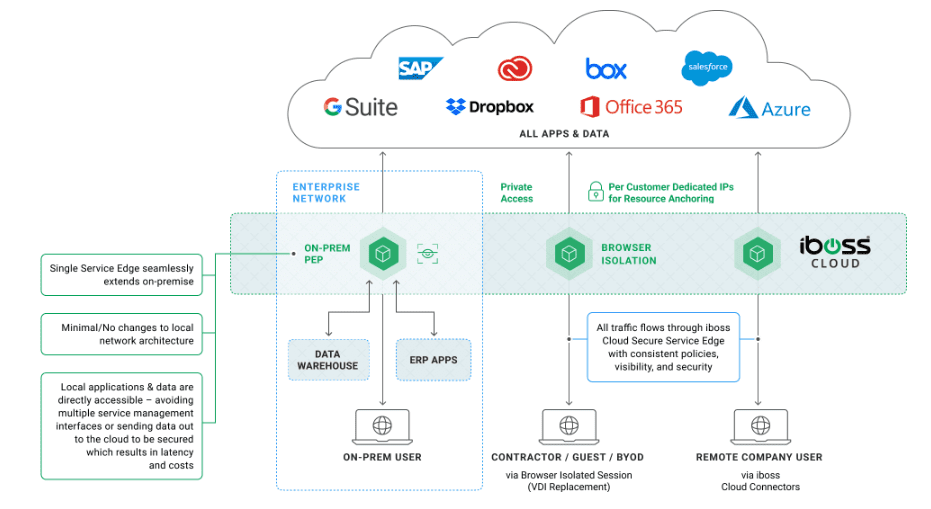 A dynamic, risk based security solution stack that enables productive workflows for all user access scenarios.
iboss makes all resources private
Correctly implemented as part of a Zero Trust architecture, iboss makes all resources, including publicly visable SaaS, locked down and private.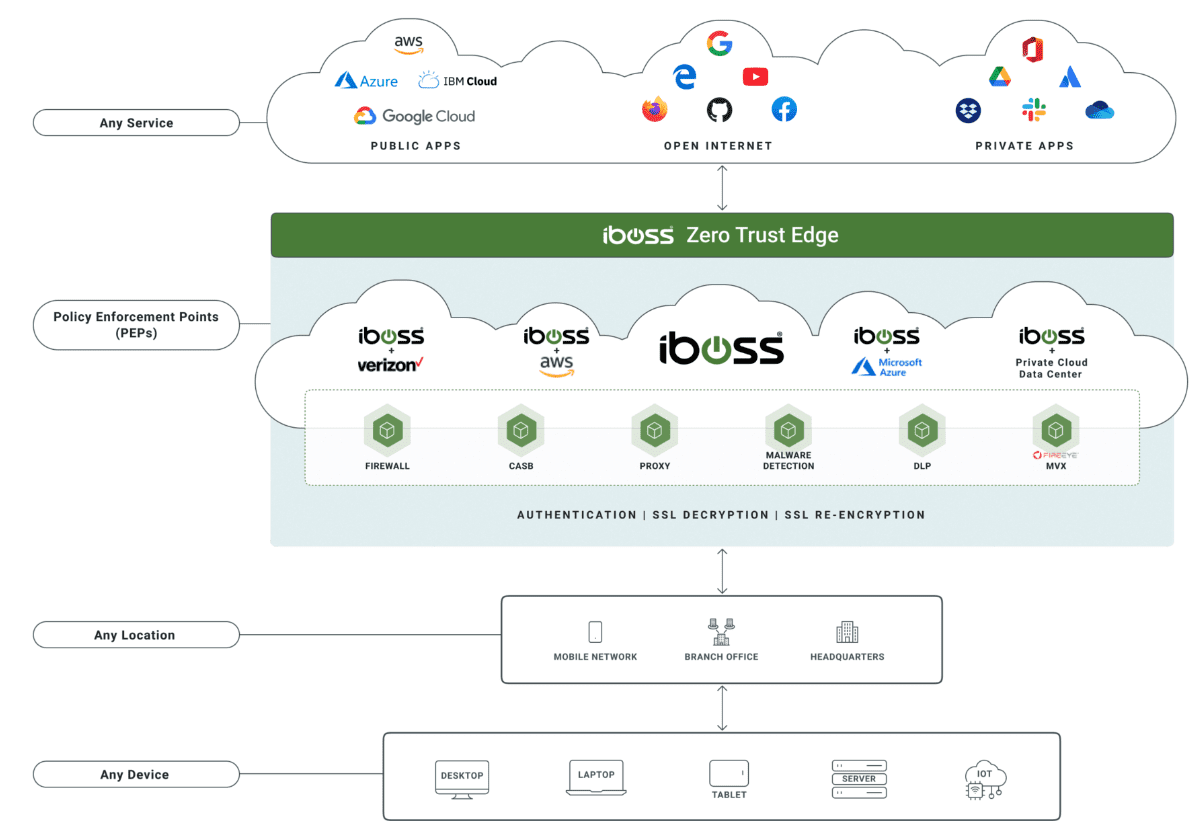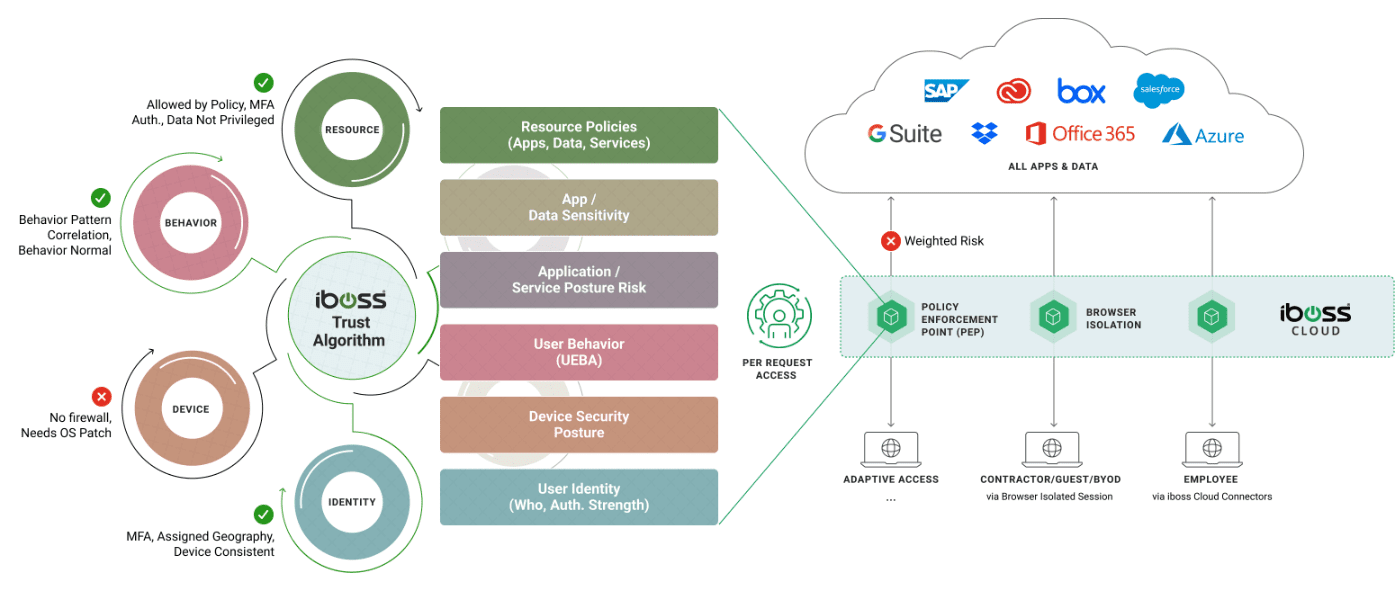 Adaptive access based on trust algorithms
Criteria score-based algorithms make adaptive and intelligent decisions when granting or denying access to protected resources for NIST 800-207 ZTNA principles compliance.
World class professional services, in house expertise.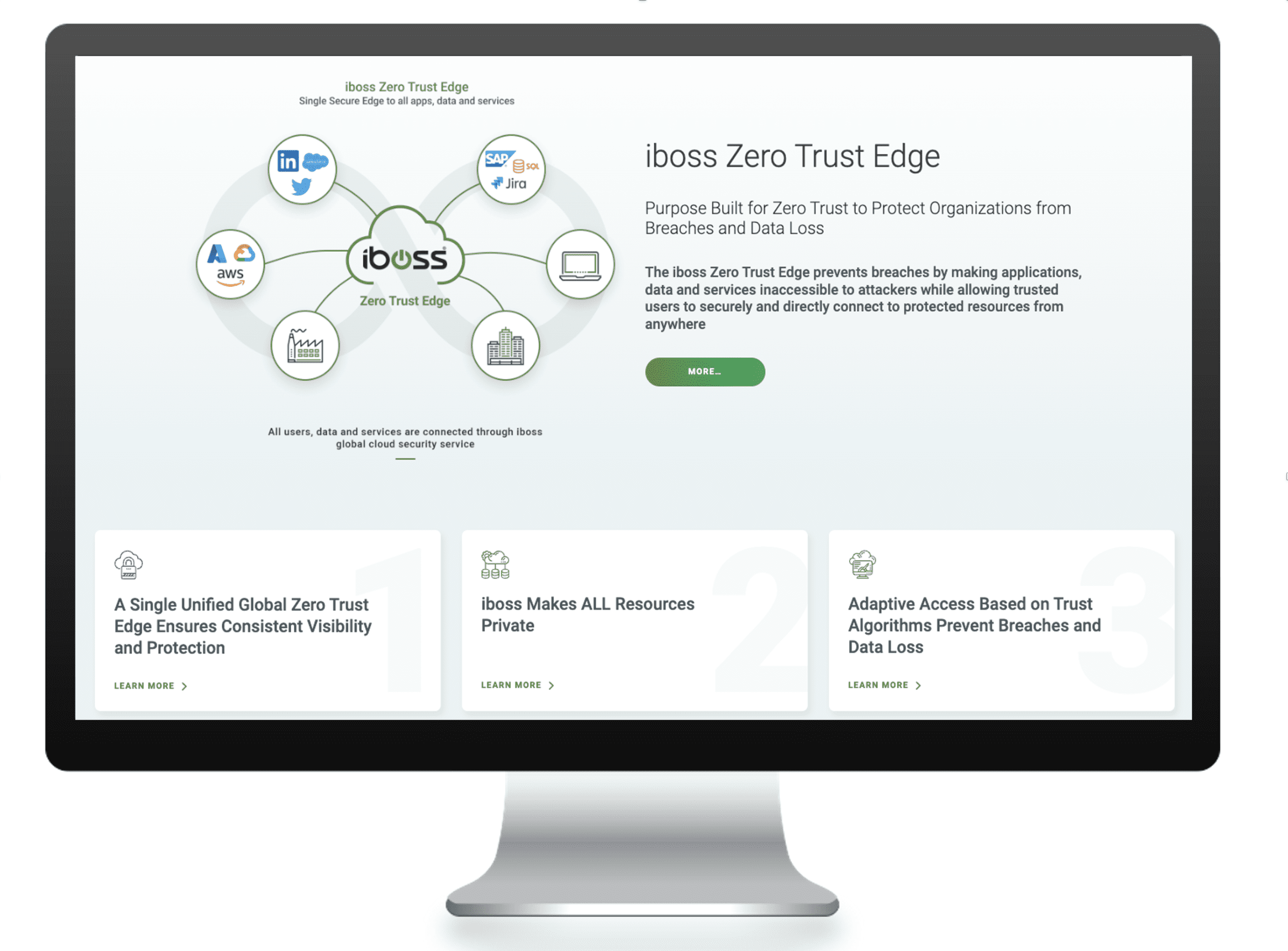 Book a discovery call with a cloudDNA iboss specialist
Schedule a discovery call with one of our specialists to learn more about how iboss could help you.