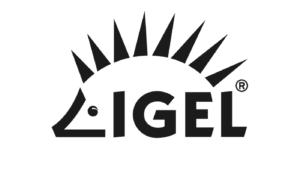 IGEL have announced they will be exiting hardware to concentrate on developing its next gen edge OS.
What does this mean?
In a recent interview with CRN IGEL CEO Jed Ayres shared:
"The hardware exit is set to unleash a new round of software research and development aimed at unlocking the value of the next gen edge IGEL OS working with AWS, Azure, VMware and Citrix in a (SaaS) software as a service and desktop as a service dominated market, said Ayres. "This is about choice: choice on thehardware, choice on the protocol and where it is being delivered," Ayres said. "The underlying principle is the richest Windows experience with the best security and the easiest and most cost effective management. We take millions and millions of dollars out of operating Windows. We're providing a Chromebook like experience with our software with a very light operating system and powerful management console in a Windows world."
So, in other words, this is fantastic news for the advancement of the IGEL OS technology. As an IGEL Expert Partner we have some incredible success stories already, for over 5 years we have been supporting our customers with improving agility and security with IGEL OS.
What action do I need to take?
Unless you have any IGEL hardware, nothing. Their hardware will go End of Life in March 2023 which will mean it is not going to be supported at some point soon after. Sales of their hardware are continuing until then and until stocks last.
Want to know more about IGEL OS?
We helped Markerstudy Insurance save over £1Million last year by repurposing hardware instead of buying new. Not only did this save them a lot of money it's really reduced their carbon footprint too. Check out the video about the project:
FIND OUT MORE
Book a discovery call with one of our IGEL OS specialists. Or get in touch on 0330 010 3443 or email hello@clouddnagroup.com.